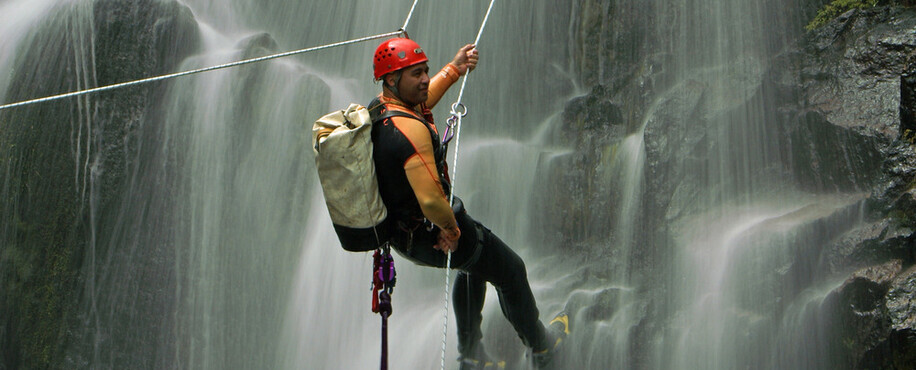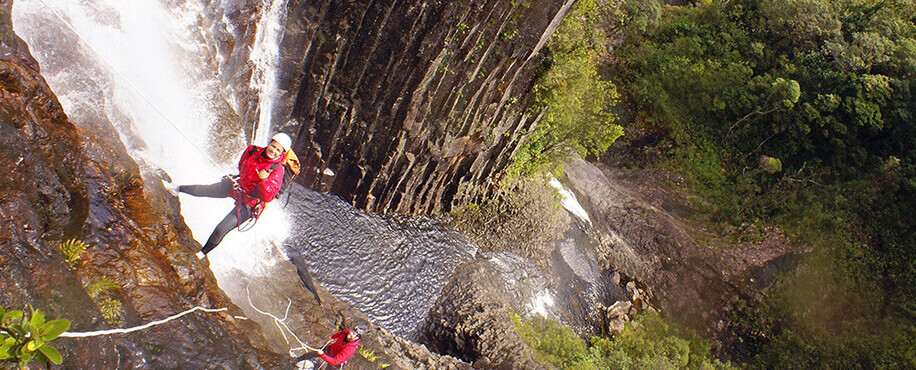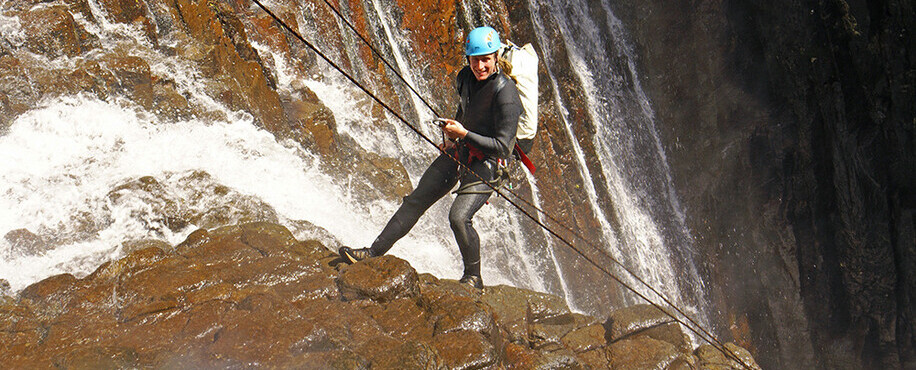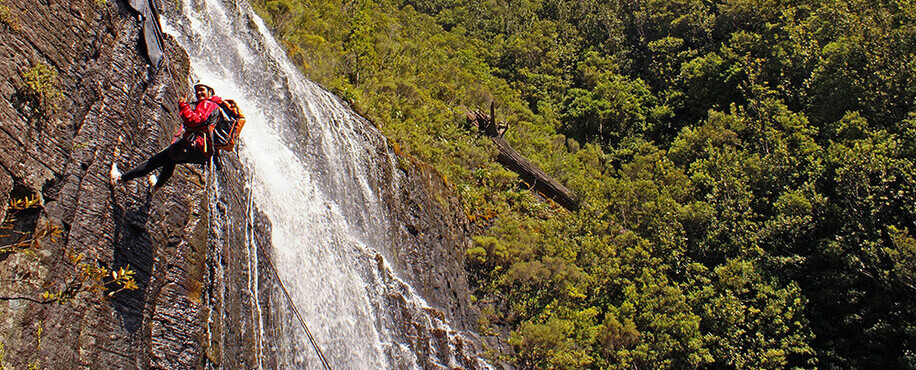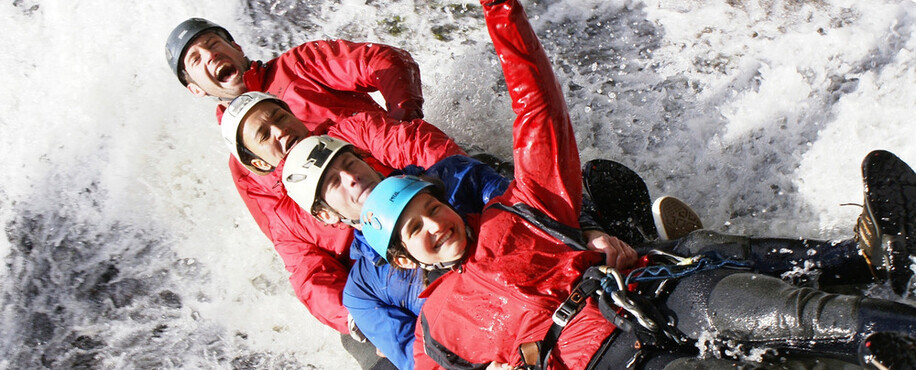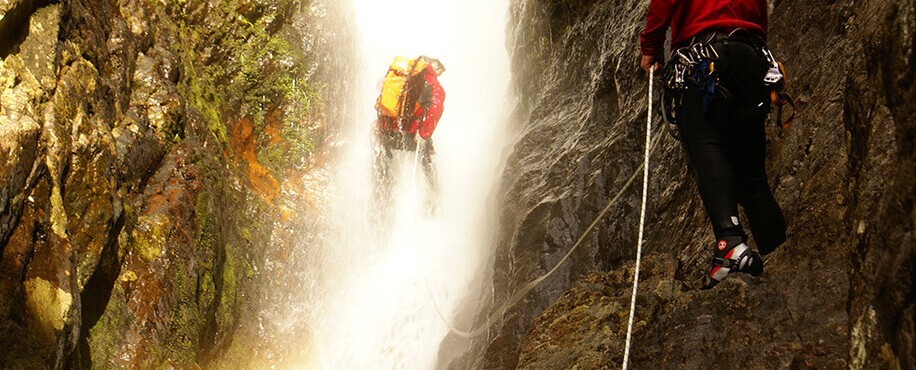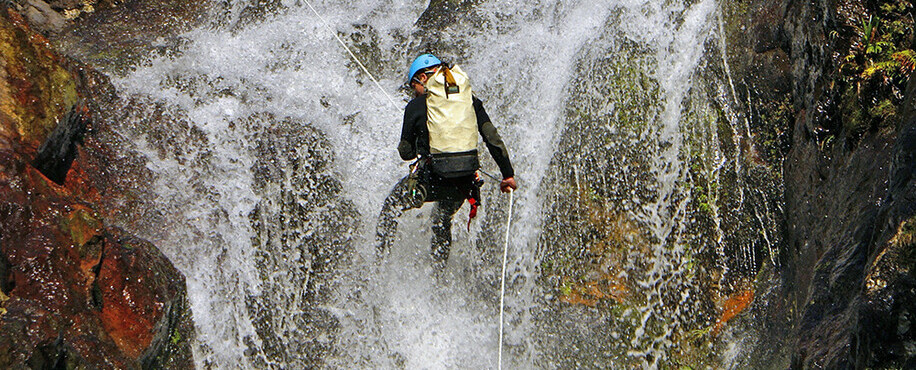 New Zealand's Best Canyoning Company
Canyonz has been operating for more than 10 years offering North Island guided canyon trips through some of the most beautiful landscape New Zealand has to offer. The owners aim to make it not just the best canyoning trip in New Zealand, but the best 'true adventure' experience in the country! With their expertise and enthusiasm for outdoor adventure they will guarantee your experience is positively mind blowing.

Canyonz is ranked one of the top activities in New Zealand on tripadvisor and received a certificate of excellence this year. Check out our reviews.

Why choose CanyoNZ?
We really care about your experience. Our passion is - that you have an awesome day of adventure, pushing yourself in one of NZ's most amazing locations, abseiling, jumping and zip-lining down sparkling waterfalls!
These are small group tours so you get the most out of it. This is NOT mass tourism.

All our staff are experienced outdoor adventure guides who are qualified in advanced vertical rope skills and risk management to ensure you are kept safe the entire trip.

When we say 'Real Adventure' - we mean it! We consistently receive feedback that our canyoning trip is way more adventurous and exciting than expected. "The photos look great but they barely do it justice."

Personal cameras can be brought on the trip at your own risk, however we also offer a FREE photo service so you can focus on the adventure.

We are 100% Kiwi owned and operated, so it's truly canyoning "New Zealand style"!

We have the only Department of Conservation concession to operate The Sleeping God canyon.

Our canyon has got it all - big abseils, big jumps, slides, zip-lines, experienced guides, beautiful views and much more...
Need an awesome Christmas present idea?
Summer is upon us and Christmas is just around the corner. Looking for an unforgettable present?
Guys can be particularly hard to buy for (says my wife) but a Canyonz trip is the perfect gift. Give him a full day of adventure that gets his blood flowing and adrenaline pumping! Make dad feel like a superhero as he spends the day with you conquering waterfalls or buy the trip for you and your significant other if you want the date of a lifetime! Couples that Canyon together - Stay together!
A Canyonz trip is not only an awesome personal gift but it makes a thrilling end-of-the year party for your work place.
Purchase a Canyonz trip for your favourite Adventurer and we will send you the voucher that you can wrap up in a big heavy box to keep them guessing.
or
Give us a ring to enquire about our group deals if you are booking more than six!
The Beautiful Coromandel
The Thames Coromandel region is rich in both Maori and European history, and we endeavor to share that with you as we work our way into the adventure. The geology of the area is spectacular in itself as the volcanic rock offers a great platform for steep waterfalls and cliff faces to marvel at and of course play in!
Check out our
canyoning adventure page
for the full rundown of what you might expect but only if - it's Real Adventure, Real Canyoning and Real Aotearoa you are looking for!
Additional Services
We offer an extensive range of services that include but are not limited to:
Corporate team building
Abseiling training
Rescue courses
Outdoor first aid training
Please contact us to discuss your requirements.
September 6, 2013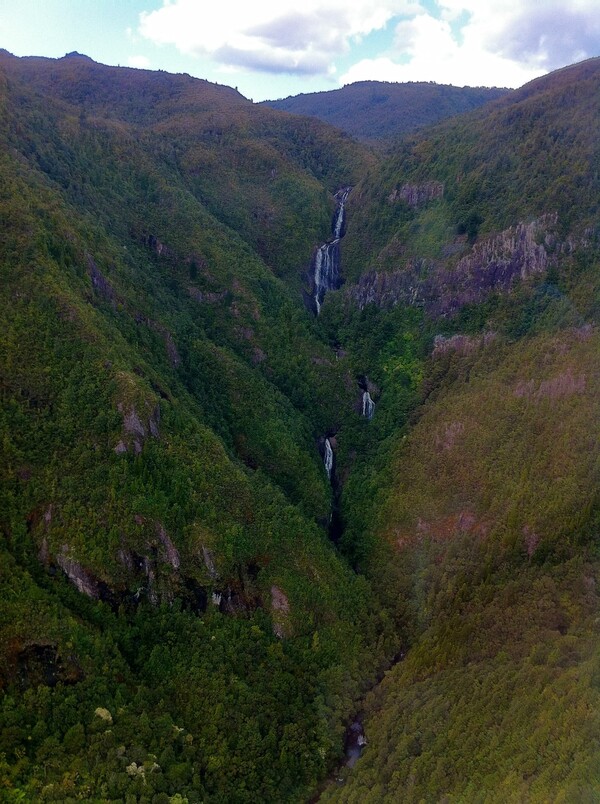 A winter of Adventure in New Zealand - Canyoning at it's best!
The days are getting longer, and slowly but surely it's warming up again... or is that just hopeful thinking?! We've had an awesome winter; not as many adventurous individuals as we had hoped for, but nonetheless we've had some great trips with some awesome people. The feedback we're consistently g...
read more

>
Contact details
Free Phone:
0800 422 696 (0800 4CANYONZ)
Outside of New Zealand:
+64 21 456 682 or +64 21 478 471
Email: info@canyonz.co.nz