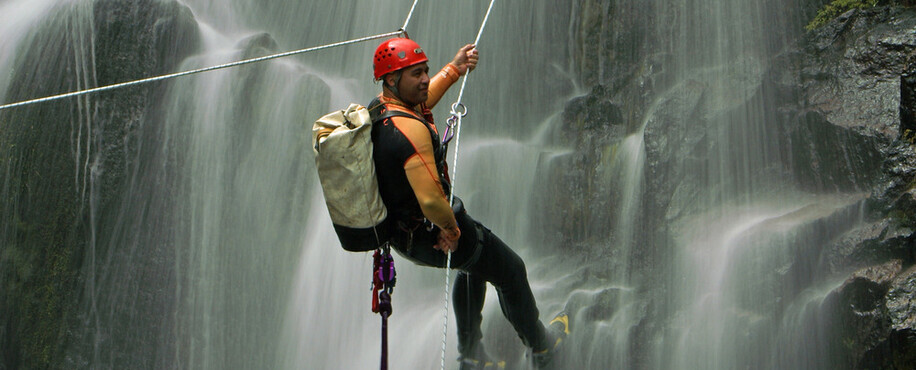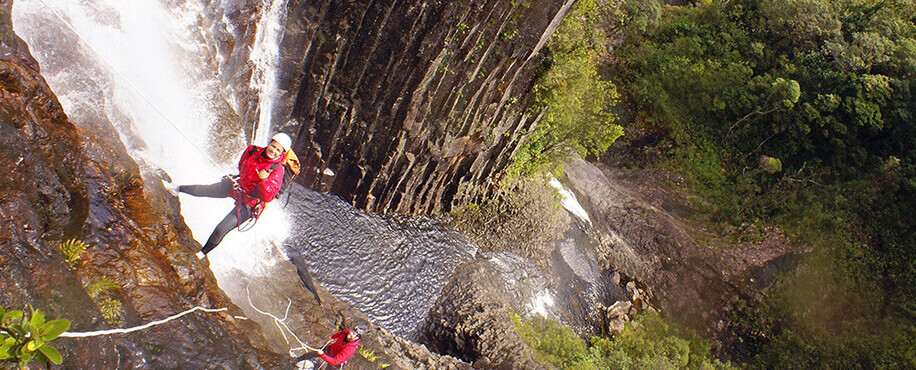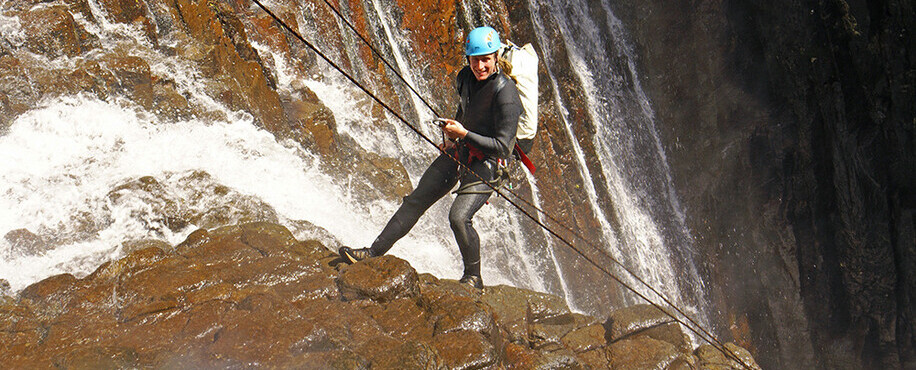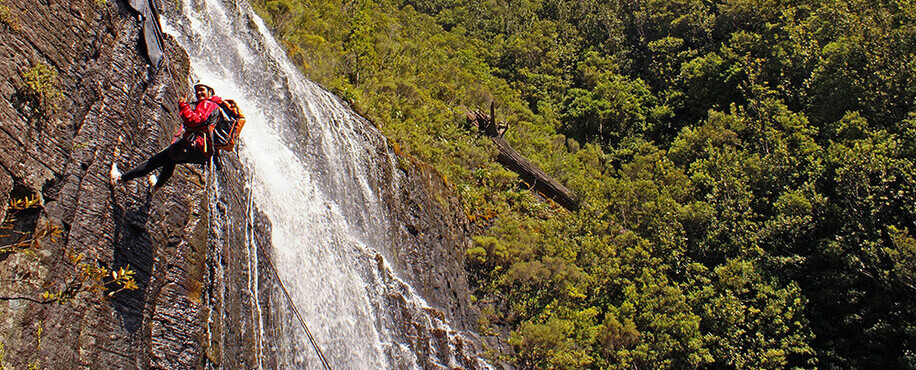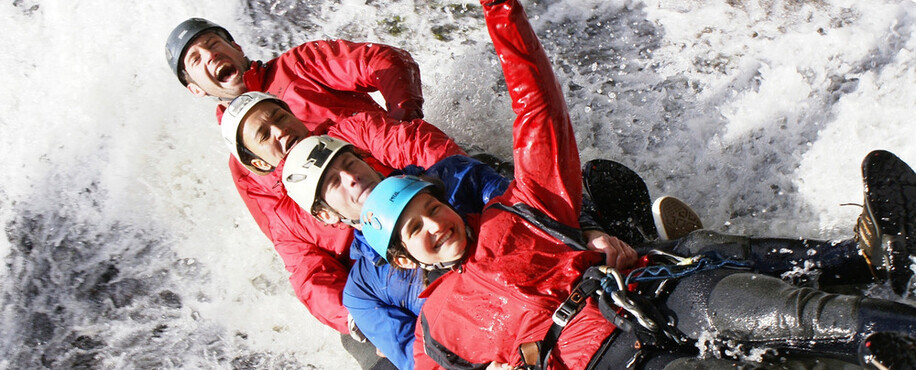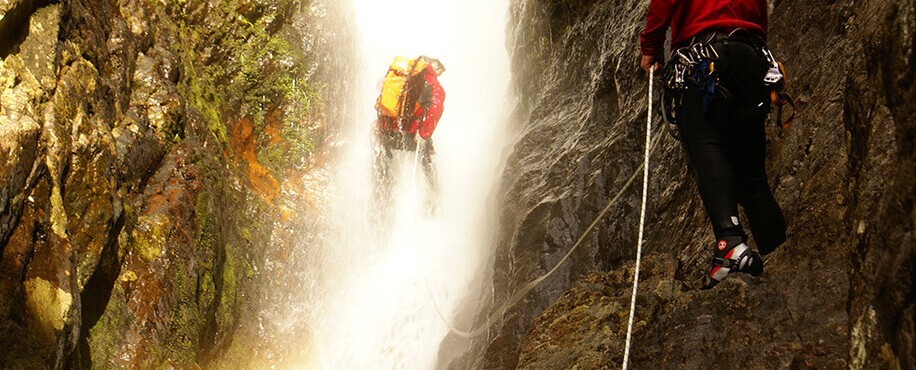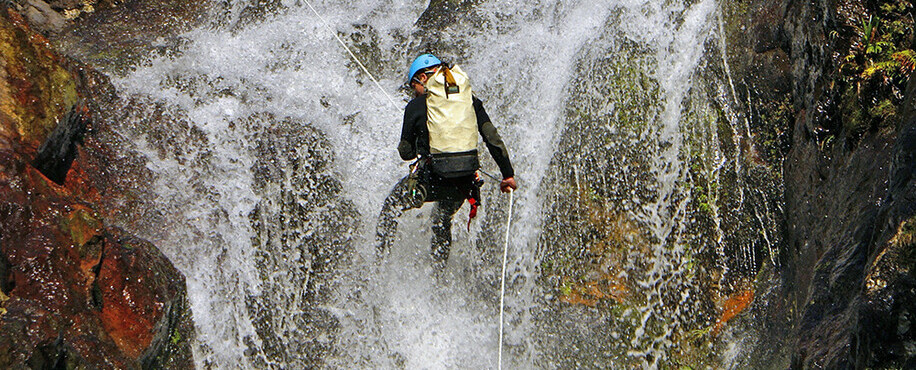 Winter Canyoning = More Extreme!
Yes, we are open right through the year! In the winter months the elements bring cooler temperatures and more frequent rainfall leading to higher water levels.

This does not mean the canyon is unsafe or less enjoyable. We provide extra gear for warmth such as neoprene gloves, hoods, vests and over-jackets. Paticipants should consider the following:

Winter conditions checklist

Have you abseiled before?
Are you comfortable in flowing water?
Can you swim well?
Do you have a good fitness level?
Can you walk on uneven ground?
Are you prepared for a full day of action-packed adventure?

Please send us an email or phone us if you have any queries
Spend a great day canyoning in a breath-taking valley with New Zealand's best canyoning company
Canyonz has been operating for more than 10 years offering North Island guided canyon trips through some of the most beatiful landscape New Zealand has to offer. The new owners are doing their best to make it the best 'true adventure' experience in the country! With their experience & enthusiasm for outdoor adventure they will ensure your experience is positively mind blowing. The Thames Coromandel region is rich in both Maori & European history and we will endeavour to share that with you as we work our way into the adventure...The geology of the area is spectacular itself as the volcanic rock offers a great platform for steep waterfalls and cliff faces to marvel at & of course play in!

Check out our adventure page for the full rundown of what you might expect but only if - it's Real Adventure, Real Canyoning & Real Aotearoa you are looking for.
We offer an extensive range of services that include but are not limited to:
Corporate Group Team building
Abseil training
Rescue courses
Outdoor first aid training
Please contact us for further information to info@canyonz.co.nz
or phone 0800 4canyonz (0800 422 696)
Why CanyoNZ?
We really care about your experience. Our passion-- is you achieving your goal of having an awesome day of adventure, pushing yourself in one of NZ's most amazing locations, abseiling, jumping and zip-lining down cascading waterfalls!

All our guides are experienced outdoor adventure guides who are qualified in advanced vertical rope skills & risk management to ensure you are kept safe the entire trip.

When we say 'Real Adventure' - we mean it. We consistently receive feedback that the trip is way more adventurous & exciting than what people had imagined. "The photos look great but they barely do it justice."

We do allow personal cameras to be brought on the trip at your own risk, however, we also offer a photo service so you can focus on the adventure!

We are 100% Kiwi owned and operated

We have the only Department of Conservation concession to operate The Sleeping God canyon.

Our canyon has got it all-- Big abseils, jumps, slides, zip-lines, experienced guides, beautiful views and much more...
March 27, 2013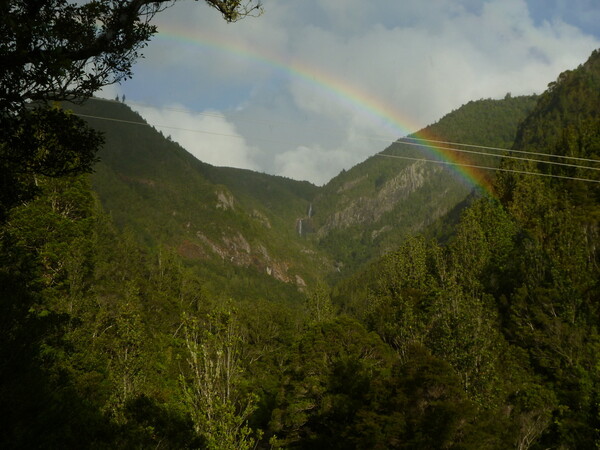 Rainbow over the Canyon... what a way to finish the day!
...
read more

>